In Summer 2018, I will be embarking on an expedition to stand up paddle, cycle and hike across Wales.
A total distance of around 430km from Cardiff to Holyhead, crossing the Snowdonia national park, and summiting 15 peaks above 3000ft along the way!
Beginning in Cardiff, I will stand up paddle to Swansea via the Bristol Channel.  From there, I will swap the paddle board for a bike, and will cycle my way to the beautiful Snowdonia National Park.  I will summit all 15 peaks above 3,000ft in Snowdonia on foot, before returning to the bike for the last leg of the journey.  My finishing point will be South Stack Lighthouse, off the North-West coast of Holyhead, Anglesey.
The aim of this expedition is to raise awareness of the positive impact that adventure can have on mental and physical health, to encourage people in Wales to adventure safely and confidently, and to highlight the importance of caring for our beautiful environment in Wales.
I have chosen to support the work of the following charities which reflect these aims; Mind, Keep Wales Tidy, the Search and Rescue Dogs Association Wales (SARDA North Wales and SARDA South Wales).
To find out more about these charities and why I have chosen to support them, view the charities page.
I will be raising awareness of their fantastic work; encouraging people to join me in beach cleans, paddle boarding fundraisers, and more.  If you'd like to get involved, keep an eye on the events page.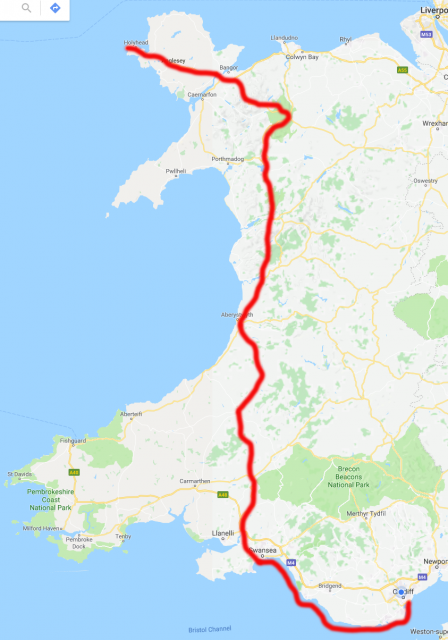 To keep up to date with expedition news click here