During the festive period, the staff in my workplace took part in several Christmas challenges, raising £219 for the charities being supported by my ULTIMATE Wales expedition.  So, here's a little run down of what we got up to…
We had a 'Poop a bauble' challenge – in which people raced each other to place a bauble between their legs; transporting it from one location to another, and dropping it into the 'festive toilet' (a decorated bucket).  With no hands aloud, this was a good laugh, and lent itself to being a great photo opportunity.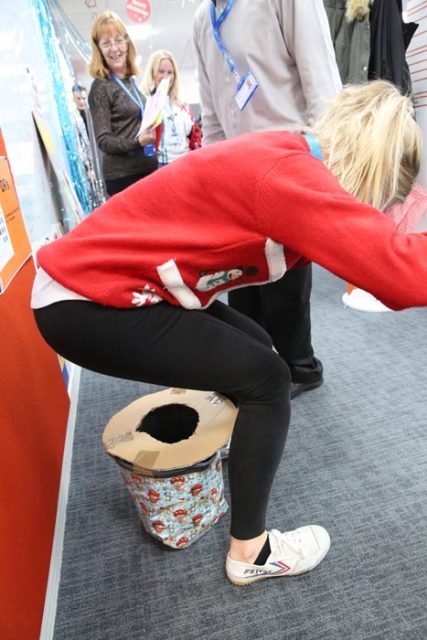 The 'Snow Face' challenge involved placing an edible snowball on your forehead, and then trying to more it to your mouth without using your hands.  Again, this challenge provided some pretty comical photo opportunities.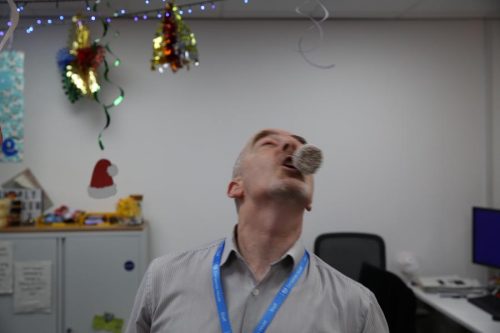 Finally, a Wheel of Fortune raffle was the star of the fundraising show.  I'd like to say a huge thank you to the kind people at Miskin Manor near Cardiff, who donated the fantastic prize of afternoon tea for two.  The Wheel of Fortune added an interactive twist to what was essentially a normal raffle.  People paid £1 to enter, and their spin on the wheel dictated how many entries they got for the raffle.

This was a simple way to start my fundraising efforts – with more to come in the coming months.
If anyone has any ideas for future fundraisers, I'd appreciate suggestions via email, Facebook, or Instagram